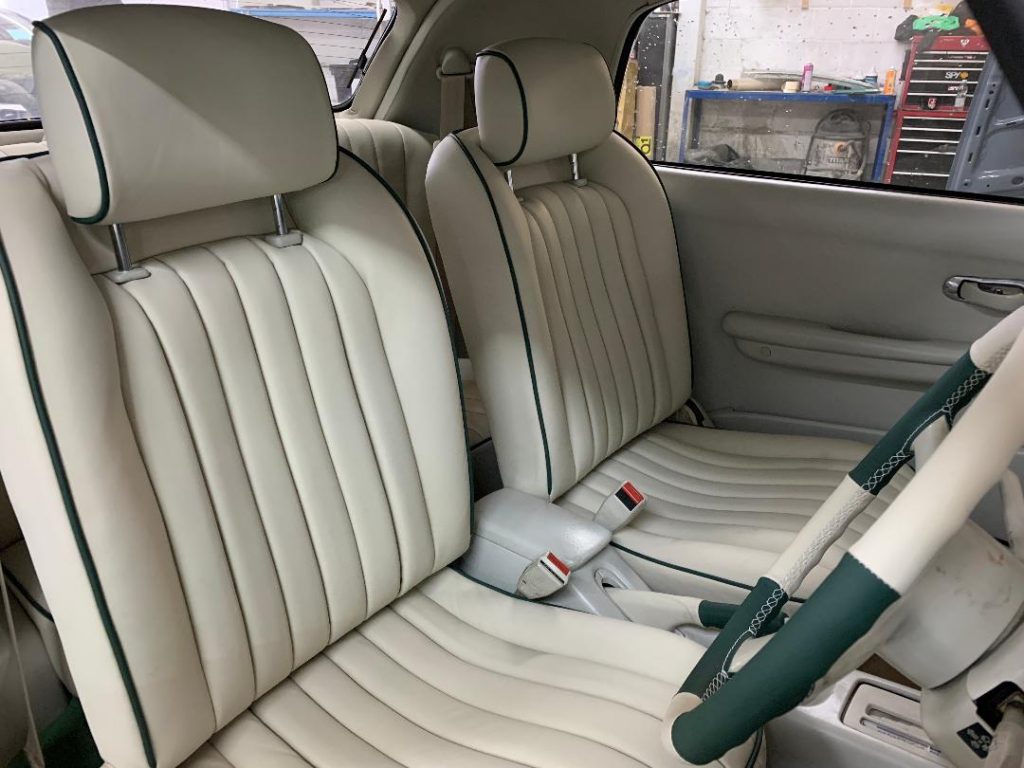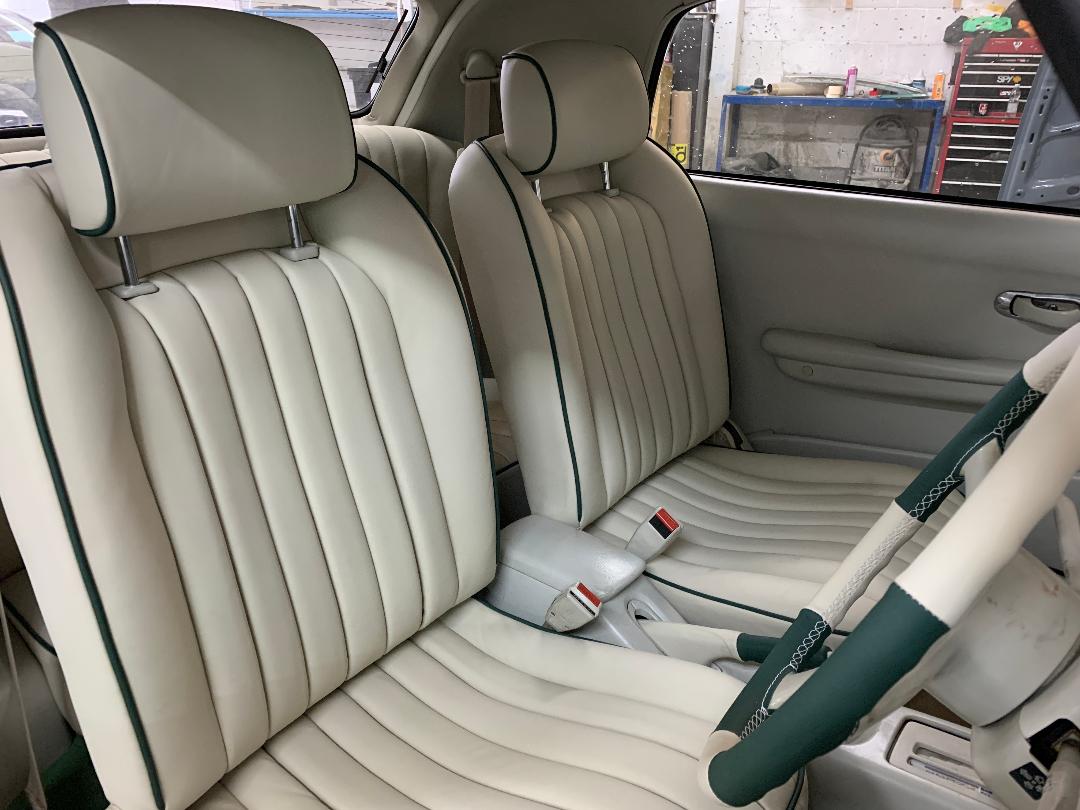 We pride ourselves on the quality of our work and so it has been our absolute pleasure to transform the interior of this Emerald Figaro for a long time customer.
It has had a full interior overhaul and a detailed engine bay. You can see from the before and after pictures the total transformation that has been achieved. She now has Italian hand stitched leather seats, dash, steering wheel, handbrake and gear knob covers so is looking sensational. It's also the extra details that make her really special as she now has sound deadening under the carpets and inside the doors to make her a quieter driving experience. She not only looks fantastic, she sounds fantastic too!
We love restoring cars like this and making people's dreams into a reality.  It's great to see them leave us literally as good as new (or even better) once again!