At The Figaro Shop our aim is always to make your dream car a reality.  With this in mind over the last few weeks we have been very busy in the parts department working on a few exciting things for you! The first thing we wanted to share with you is this amazing new colour for our refurbished seat belts.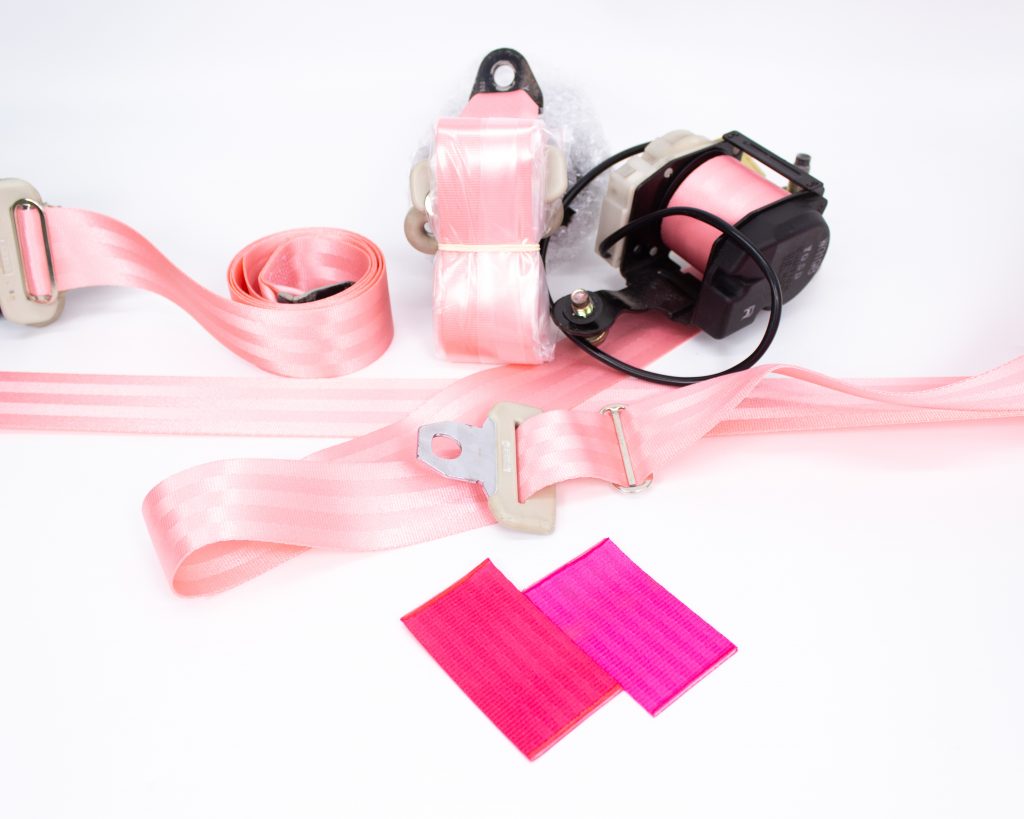 Previously we only had a very bright 'hot pink' colour available, so we have now developed a lovely pastel shade that suits the ivory interior of the Figaro perfectly – and we've called it 'Figaro Pink'.
Our second new item for you is another new colour, but this time it's part of the leather options we offer for all of the Figaro interior pieces. This new colour is called Porpoise. With gentle hues of blue and brown this is a match made in heaven for a Lapis Grey or Topaz Mist Figaro and will create a stunning interior for your car that sets its paintwork off to perfection.