It's always nice to see a project through a successful conclusion, and we're very pleased with the result on this Figaro. It's a stunning finished product both inside and out.
This car started out green, so first of all of course it was time to give it a respray to customer specifications and this car a fresh new look. The exterior has also been given further work with some well chosen features and essentials to provide accent. For example Mud flaps are sensible choice for a model like this and look great with the Figaro detailing, as well as keeping the car clean! Chrome headlight eyelids and sill plates also add extra personality to this restoration. The colour theme and style has then been continued inside the vehicle, through a series of luxury features and detailings.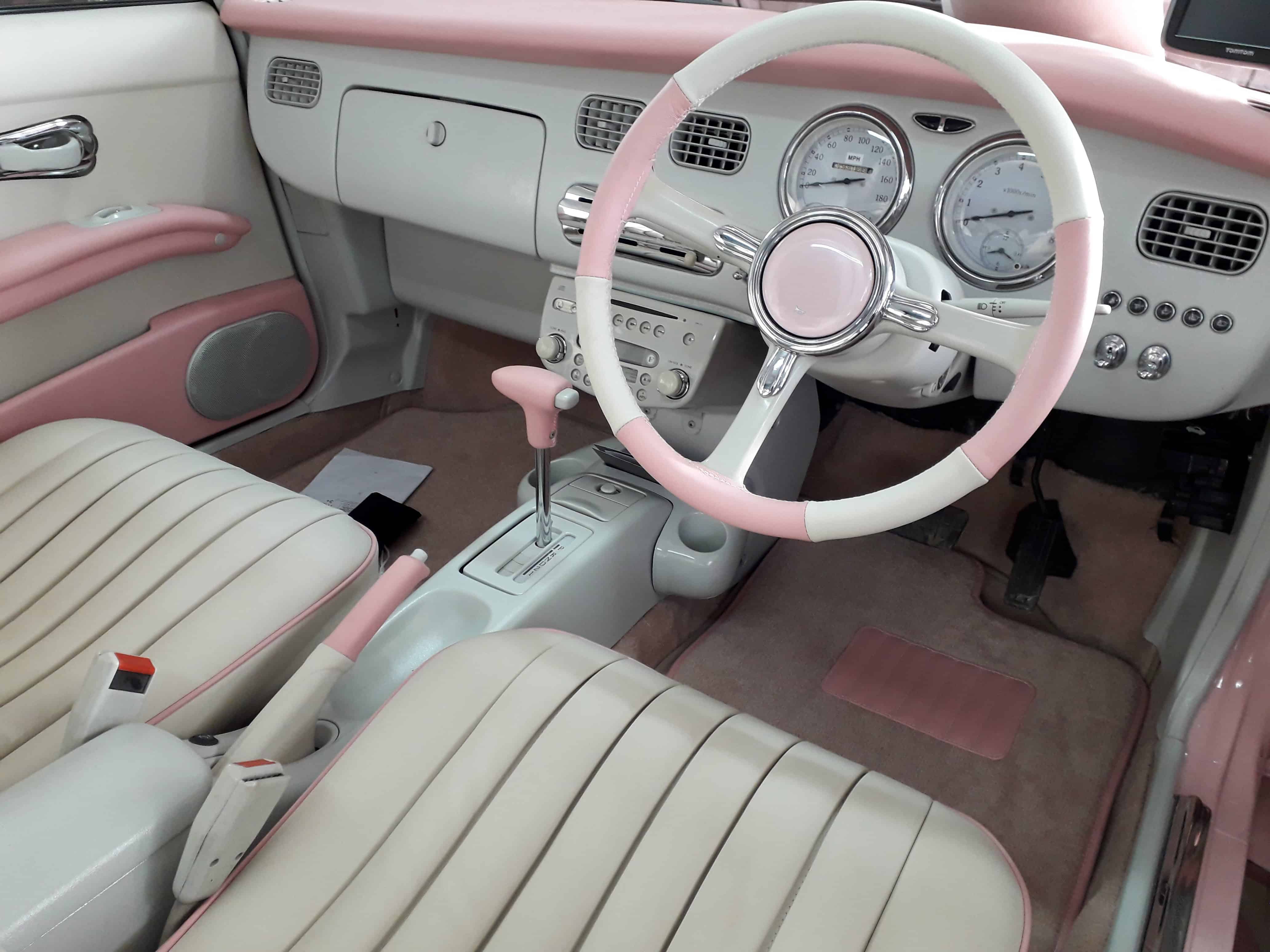 On features like the steering wheel, gearstick, handbrake and sun visors, ivory white and ivory stitching is introduced as secondary colour to provide contrast. There are also other subtle colours at play here in the beige custom carpeting and handmade mats, both is a light beige, which also provide help with the practical upkeep of the car and add to the feeling of comfort. Interior design features are also taken a step further in terms of specification with the inclusion of mirrors in the sun visors and a leather glove box interior.
It's always good to look at the ways that modern technology can also be used to further emphasise visual choice for a vehicle, and help enhance a driver's experience of their vehicle. This comes into play in the vehicles 'hidden' features.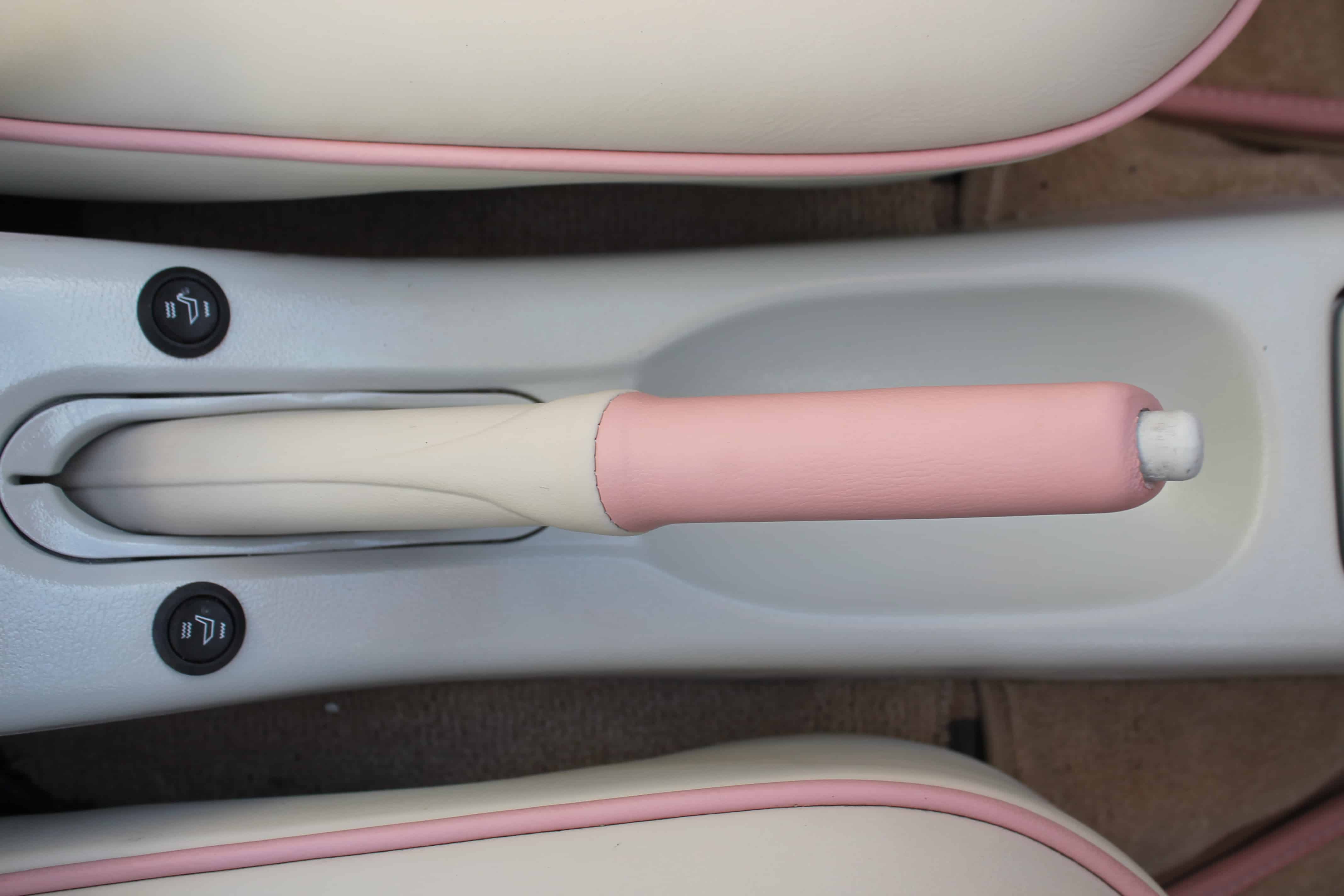 Push a button by the handbrake for either of the front seats and you'll activate the heated seating, which is a really nice feature, especially at this time of year! The stereo has also been upgraded to include USB, MP3 and a DAB radio, but still retains the vintage exterior of the original. Rear parking sensors also provide a practical and invisible feature to help ensure the cars continued wellbeing!
Real care and attention has been paid to producing the best possible experience to the customer's specifications. This is something we're able to achieve for people with our bespoke service. This offers many of the features discussed here and plenty more, allowing for the realisation of a wide range of visions that our customers may have for their vehicle.
If you think you might be interested in exploring the options available, why not have a look at our page for bespoke, made to order Figaro's? Here you'll find an expansive list of the kinds of stylings and options we're able to offer to customers, some popular options, and some ready to go restored Figaros.