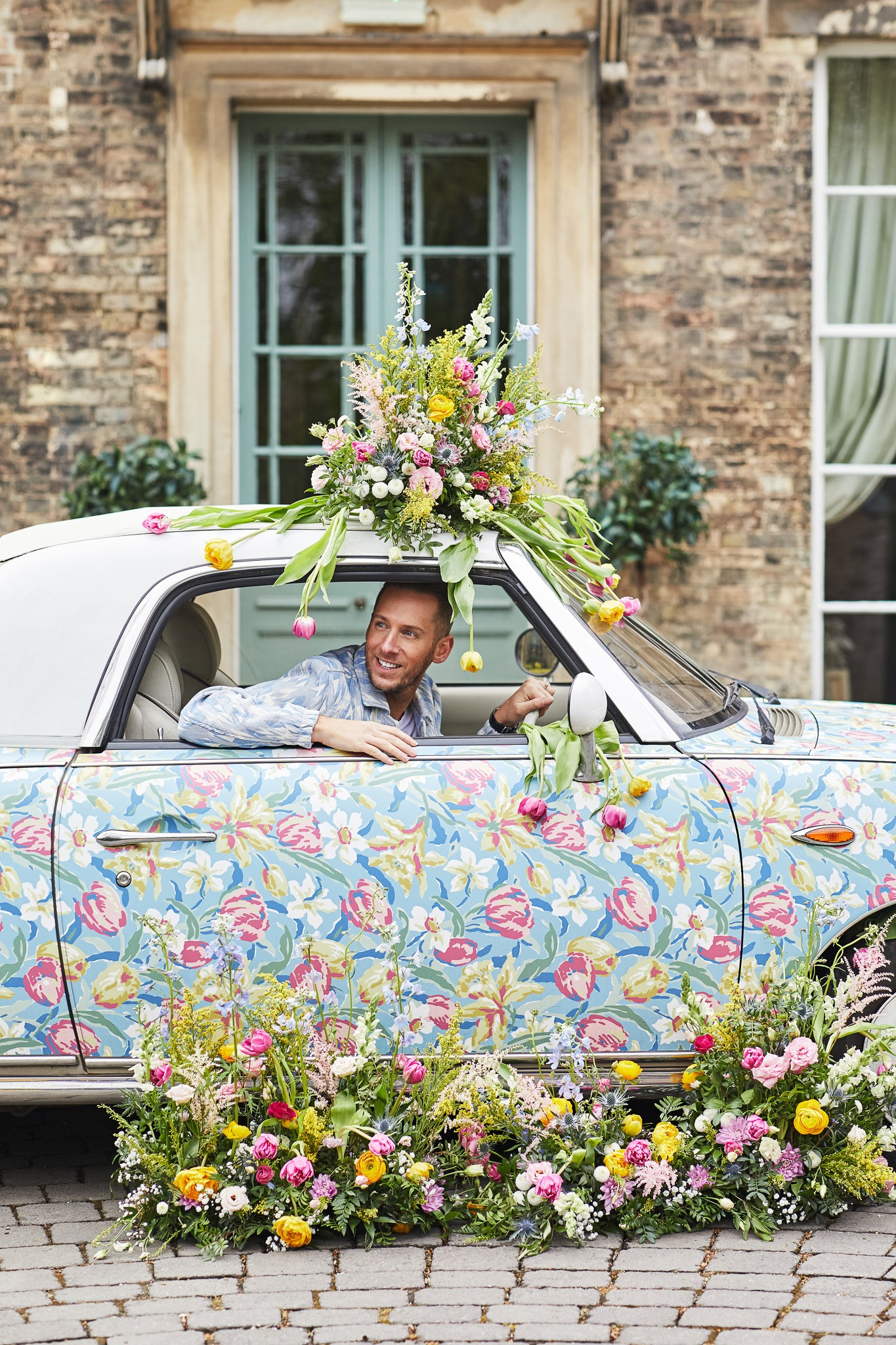 Jack and his partner bought Maude in lockdown as a treat in exchange for not being able to get away on holiday. Jack's Dad is a mechanic so he was recruited for buying trips up and down the country until they found the beautiful Maude for sale in Northallerton. Jacks partner had only recently passed their driving test and was not a fan of driving and specifically gears, so the Figaro was a perfect choice.
It worked a treat as a reintroduction to driving and they both now love driving Maude here, there, and everywhere! They also noticed that people give you more space on the road being in a classic car, great for less confident drivers!
Jack's thriving interior design blog and Instagram caught the eye of Laura Ashley and they reached out to collaborate with their "spread the print" campaign to mark their 70th year on our high streets. Working in the motor trade family business for 10 years Jack knew that wrapping Maude up like a tulip tressed package would not only look wonderful but also guarantee maximum exposure!
Laura Ashley were delighted with this suggestion so Maude was swiftly measured up and wrapped in their vintage Tulips print by M4 in York. She was met with such an overwhelming response that they actually staged a photo shoot and used Maude to announce their sponsorship for Chelsea Flower Show! It just goes to show how powerful the Figaro charm is! Check out Jacks Instagram here.